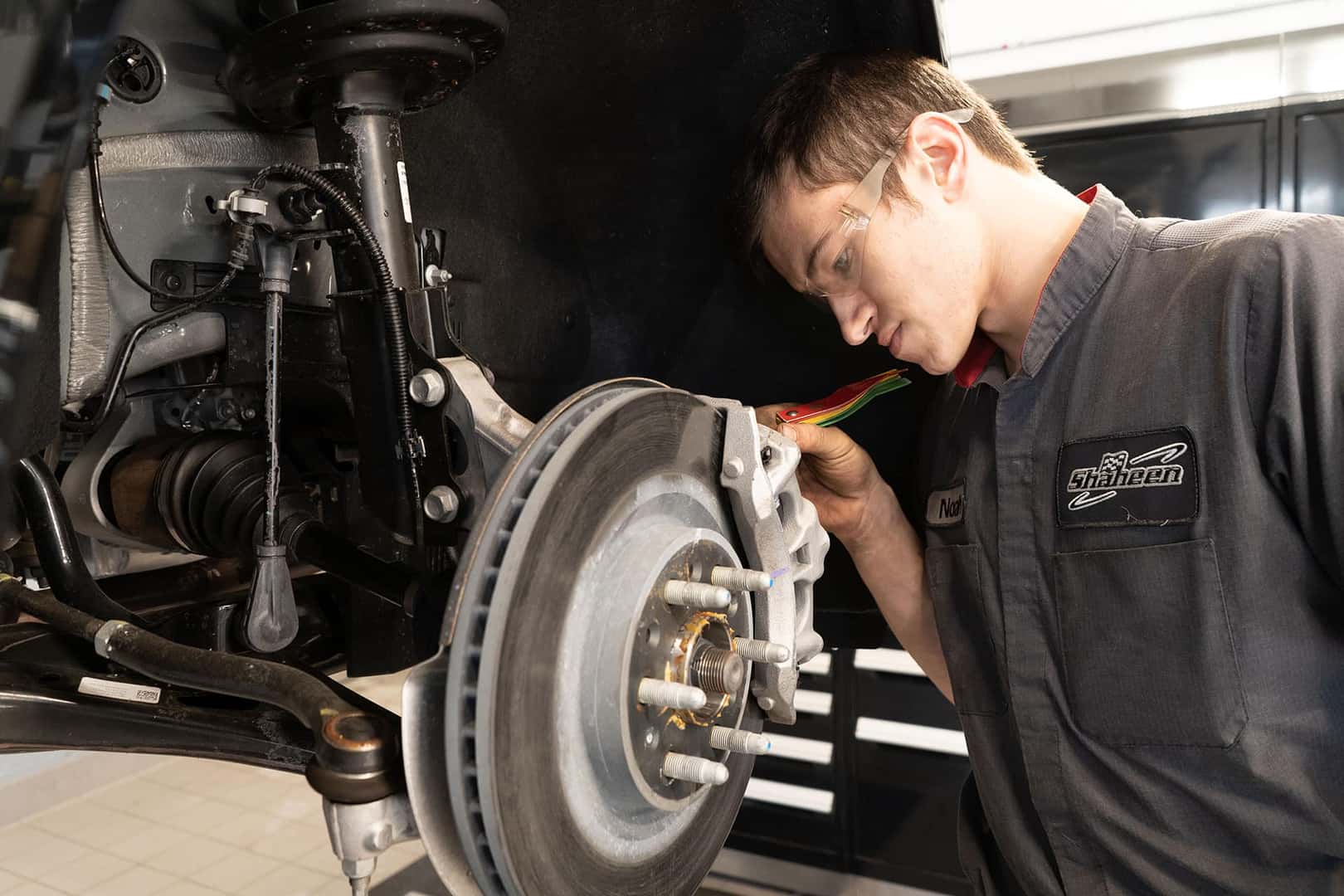 Get CADILLAC Brake Repair in Lansing
Ensuring that your brakes are functional is a must to keep you and others out on the road safe. For those who need Cadillac brake repair, you can come to our service center in Lansing, where we cover all brake maintenance needs.
What Brake Services Do We Offer?
For your new Cadillac, we make sure all brake needs are taken care of during routine service visits and check-ups as well as when you experience any brake issues.

This includes:
• Brake pad service and replacement
• Brake rotor service and replacement
• Brake line and fluid service and replacement
No matter the brake repair needs for your Cadillac, we have you covered. These services go a long way toward keeping your stop time at the right levels for a responsive drive with brake power that keeps you safe. It's important to have these brake services done at regular intervals such as every 40,000 to 50,000 miles for brake pads and rotors, or if you're having any vehicle issues.
Common warning signs when you need brake service:
• Noticing a reduction in stopping power
• A pulsating in the brake pedal when you are stopping
• Any squealing or squeaking noises when you brake


Save with Brake Service Specials
We offer many different specials and incentives which give you the chance to get the maintenance needed on your brakes and save money with our service specials in the process.
We're here to help you for all brake repair needs, and if you'd like to arrange an appointment contact us today!
Schedule Service